The Kombucha Company Kombucha Starter Kit | Premium Kombucha Tea Starter with Large Kombucha Scoby and 16oz Kombucha Starter Tea | Complete Home Brewing Kit for Homemade Kombucha | 1 Gallon Starter
Regular price

Sale price

$49.99
DELICIOUS HOMEMADE KOMBUCHA: The Kombucha Company is here to provide everything you need to prepare delicious homemade kombucha quickly and easily. Our kombucha tea set comes with an extra-large scoby, as well as a 16oz starter tea bottle that allows you to prepare an endless supply of your very own kombucha.

COMPLETE SET: Unlike anything else on the market, we are providing everything you need to make delicious and healthy kombucha from scratch. Our set comes with a very large 5-inch scoby kombucha starter, 16oz mature starter tea, cane sugar, kombucha tea blend, 1-gallon glass jar and its cloth cover, acid-range pH test strip, adhesive temperature strip, and a very detailed instructions that will guide you step-by-step to produce your own kombucha.

ALL-NATURAL INGREDIENTS: Follow the instructions and brew your first kombucha bottles within a week. The live scoby and initial kombucha mix can be then re-used to brew many gallons of this delicious and nutritious product. To top it all off, we have made sure to use 100% all-natural and organic ingredients, without any additives or chemicals.

ADD KOMBUCHA TO YOUR LIFESTYLE: Enjoying your daily cup of kombucha drink can have great effects on your body. It is rich in natural antioxidants and probiotics that support the wellbeing of your digestive system. Our Kombucha tea is low in sugar and contains caffeine, so you enjoy all those amazing benefits with no compromise on your wellness.

CHOOSE THE HOME BREWING OPTION: Because the kombucha starter can be reused many times over, it can help you to avoid the use of disposable plastic bottles. Instead, choosing to brew your own tea with our kombucha making kit allows you to make sure your favorite drink contains verified ingredients and has a very low impact on the environment.
The Kombucha Company puts your health and happiness above all else. We believe that natural ingredients are key to a better lifestyle. For those of you who want to enrich your diet and support the entire digestive system, we have developed a practical kit to brew your own kombucha! Easy to use and affordable, our kombucha brewing kit is here to help you produce your own beverage and enjoy its full benefits from your homemade batch.

Why is this product for you?

Unlike anything else on the market, our kombucha making kit comes with a very large 5-inch kombucha scoby organic and a separate 16 oz kombucha starter that ensure safe transport and a super tasty and nutritious drink that is completely homebrew. To make things even better, you can reuse the scoby to make several gallons of this incredible kombucha organic that the whole family and enjoy.

Some of the amazing features of this product:

Top-quality Kombucha home brewing starter kit;
Made entirely with all-natural and organic ingredients;
Contains living, growing 5-inch scoby;
Complete pack;
Contains high doses of natural probiotics and antioxidants;
Sustainable Kombucha culture;
The set contains live Kombucha culture and complete instructions;
The live culture can be reused to make several gallons/quarts;
Planet-friendly home brewing kit.

Brew your own tea with our kombucha tea making kit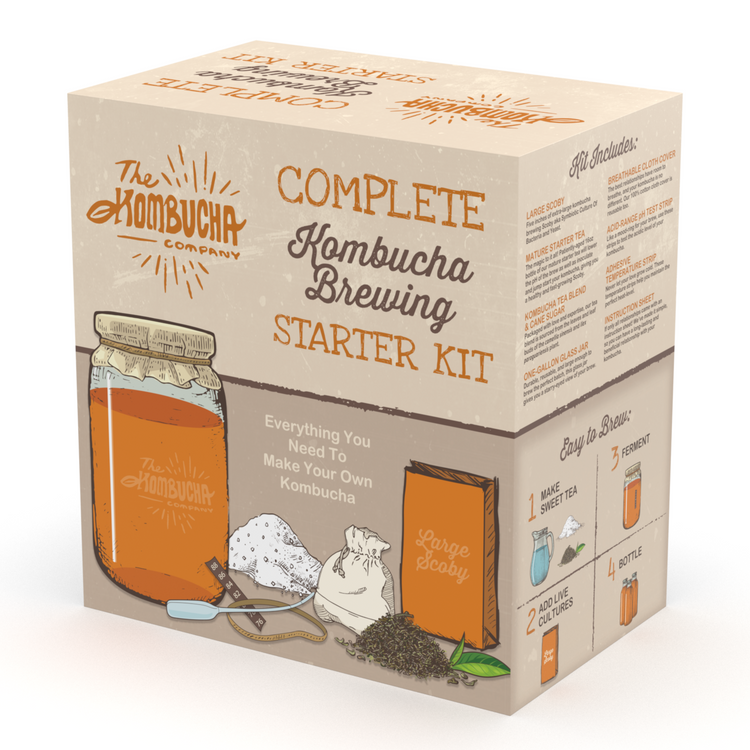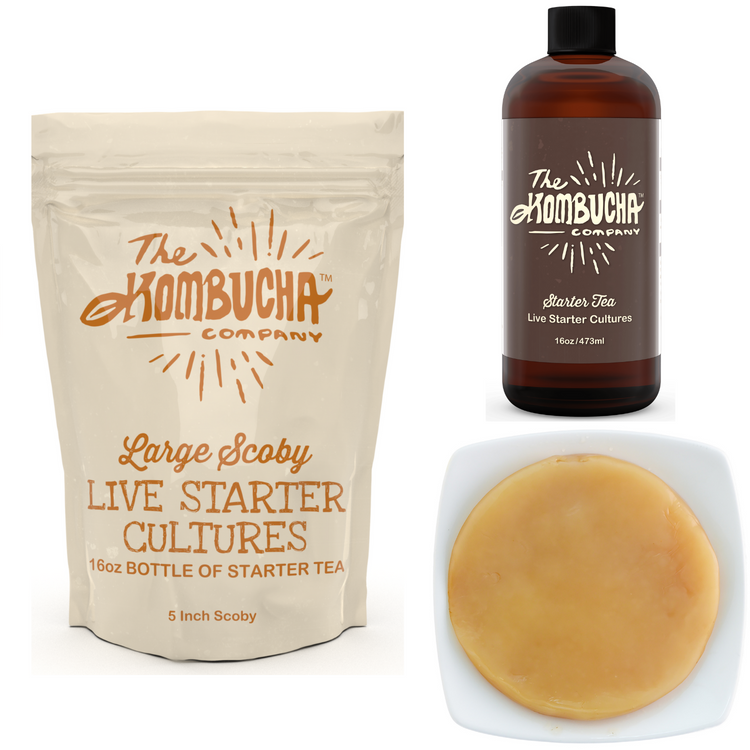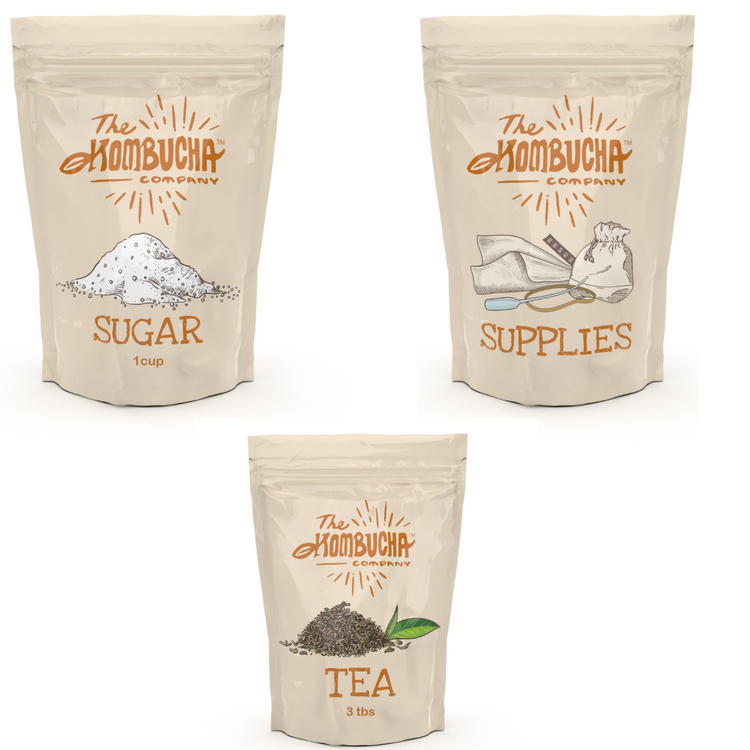 Guarantees
Shipping Worldwide
We ship to all parts of the world
Recyclable Packaging
100% Recyclable packaging
Safe Transactions
Our website is SSL Protected